Steel Pile News
First installations of RDT in Sweden and in Finland
June 18, 2019 23:02 CEST 6 min read
First RD® piles with SSAB's new RDT splice were installed in Sweden and in Finland. Experiences from both projects were very positive.
Silverdal – Murklan in Sollentuna, Sweden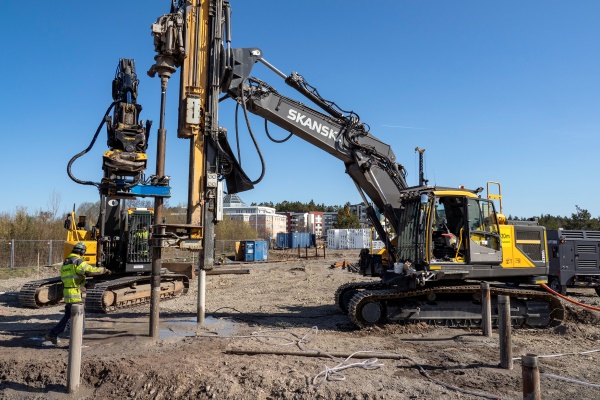 Skanska is building a residential building in Sollentuna. RD piles are used in the site and project was chosen to be the first in Sweden to install piles with threaded RDT sleeve splice.
Pile size RDT170/10 with element length of 6 meters was used. The splices were tightened with a spinner attached to an auxiliary excavator equipped also with clamps. According to site manager Viktor Gustafsson, Skanska Grundläggning Ab "The new threads were much easier to use than old thread type. Due to this they are aiming to use more threaded splices in similar projects in the future."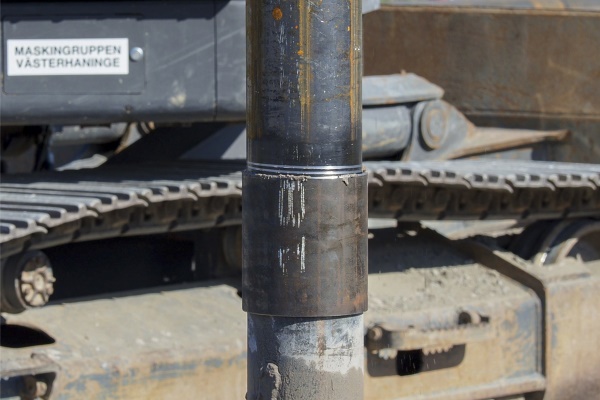 Turun Seudun Energiatuotanto Oy, Naantali Power Plant, Finland
Destia Oy is contracting the foundations for new flue gas purification unit of Naantali power plant and Destia Engineering Oy is the piling contractor. RDT piles were chosen for the project since Destia has experience on SSAB's RD piles with old thread. They wanted to see how new RDT threads work.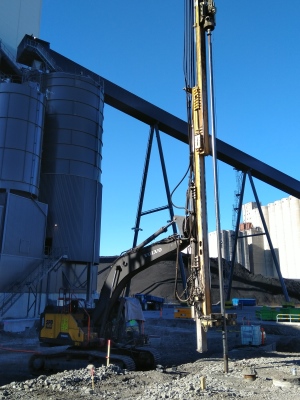 RDT140/10 piles with element length of 12 meters were used and pile length was around 20 meters. Piles were drilled through hard fill layer on top, soft clay layer, some moraine and finally in to the bedrock. Two drilling rigs and two auxiliary excavators with clamps were in use. The splices were tightened with a spinner.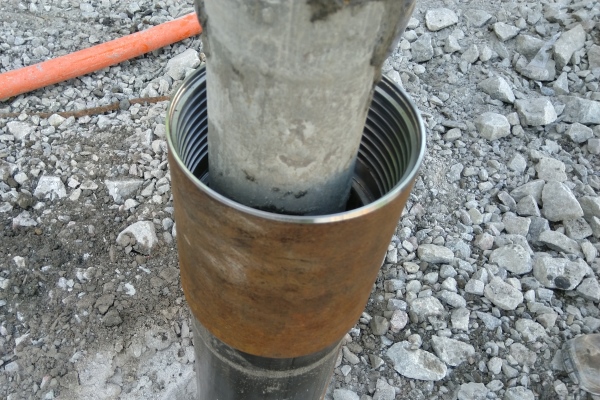 According to the client Destia Engineering Oy "All splices were working very well. The beginning of tightening is much easier compared to the old thread profile. Based on these experiences the splicing with RDT is saves a lot of time compared to welding."

More information on RD piles: RR and RD piles Design and installation manual www.ssab.com/infra