Customer case
B.K:s builds dump trucks in Hardox® 500 Tuf to edge out the competition
September 24, 2021 6 min read

Case details
Company
B.K:s Truck Equipment
Industry
Trailers and body builders
Brand program
Hardox® In My Body
Built to last. And looking good. B.K:s Truck Equipment builds dump truck and tipper bodies in super strong and tough Hardox® 500 Tuf. Even the most demanding drivers give them a thumbs up.
A 30-year success story in dump truck bodybuilding
B.K:s Truck Equipment AB in Södertälje, Sweden, is a family-owned OEM specializing in tipper bodies for all major truck brands, as well as bodies and chassis for dump trailers. The company's customers are truck builders, transport and construction companies, truck dealers and other truck body manufacturers.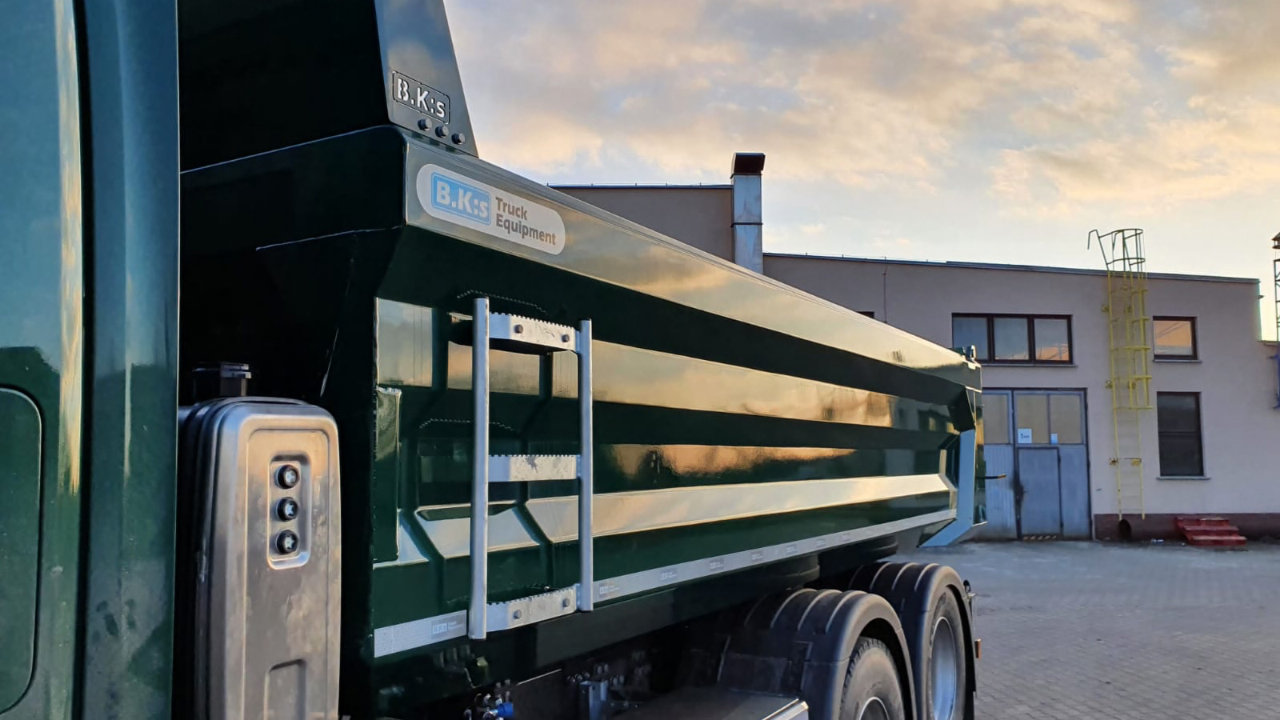 The profiled side wall and integrated top rail keep the dump truck body straight even in the toughest conditions.
Case details
Company
B.K:s Truck Equipment
Industry
Trailers and body builders
Brand program
Hardox® In My Body