Customer case
Hardox® In My Body earthmoving attachments lose weight, gain better image
July 02, 2021 6 min read

Case details
Country
Taiwan, Province of China
Company
Antech Attachments Co. Ltd
Industry
Raw material handling
Brand Program
Hardox® In My Body
Instead of battling bent cutting edges and cracks in their buckets due to a lower-strength steel, Antech Attachments stepped up its game and started making its excavator buckets in Hardox® 450.
A manufacturer of earthmoving attachments for the global construction and mining equipment markets, Antech Attachments Co. Ltd. has got to make sure its products can stand up to the toughest working conditions. The company, a leading Taiwanese manufacturer of high-quality excavator teeth, buckets and earthmoving attachments, relies on the high performance of Hardox® high-strength steel to gain a competitive edge.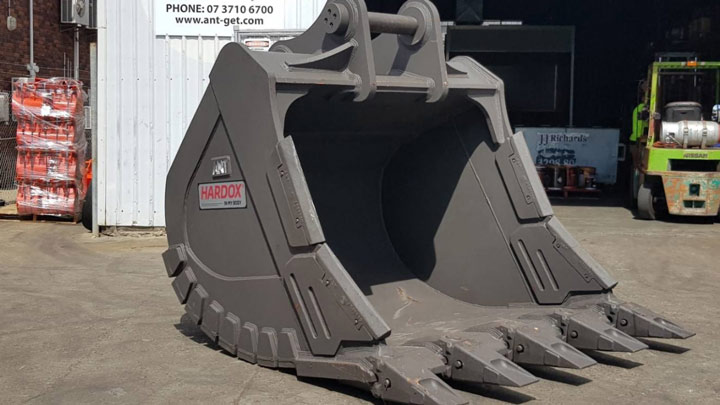 Excavator buckets like this one from Antech Attachments made in Hardox® 450 get up to 50% longer service life.
Case details
Country
Taiwan, Province of China
Company
Antech Attachments Co. Ltd
Industry
Raw material handling
Brand Program
Hardox® In My Body