Other news, Other press releases
SSAB launches a campaign about fossil-free steel
May 31, 2021 9:00 CEST 6 min read
SSAB is launching a campaign about fossil-free steel focusing on hidden carbon footprints in every day life. The purpose is to create awareness that steel is everywhere and that SSAB has the solution for how to remove carbon emissions from steel making. The campaign will run in Sweden, Finland and the US during June and is designed to work globally.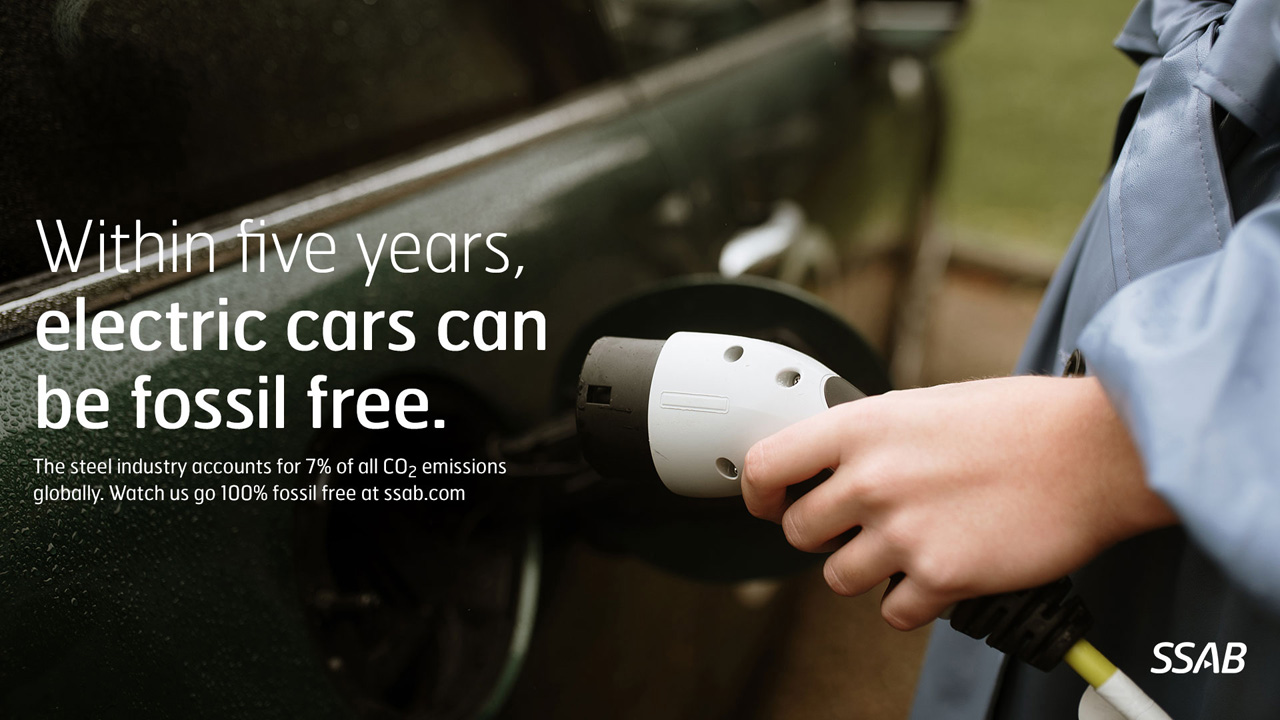 Already in 2021 SSAB will be able to ship steel made with hydrogen to customers for prototypes. In 2026, we will start to sell fossil-free steel at a commercial scale.

"Our aim with the campaign is to make people aware of the hidden carbon footprint and the significant role that steel plays in modern society. Naturally, we think of bikes, wind turbines or electric cars as environmentally friendly. But actually, steelmaking accounts for 7 percent of all global CO2 emissions," says VP Head of Corporate Identity and Group Communications Viktoria Karsberg.

The campaign will run during June and the purpose is to reach end-consumers and raise the general awareness on the CO2 impact from steel and the urgency for better solutions.

"The media strategy is based on a broad approach to create reach with primary focus in digital platforms. A digital focus also enables to target people more engaged in climate change and our solution", says Head of Corporate Brand and Marketing Fredrik Thor.
The campaign will present themes/products based on the general perception that they are sustainable and green "climate heroes". Where in fact, they all have a hidden carbon footprint from steel. The message will be soon that this can be fossil-free and that the steel industry accounts for 7% of all CO2 emissions globally. Watch us go 100% fossil free at ssab.com/fossilfree.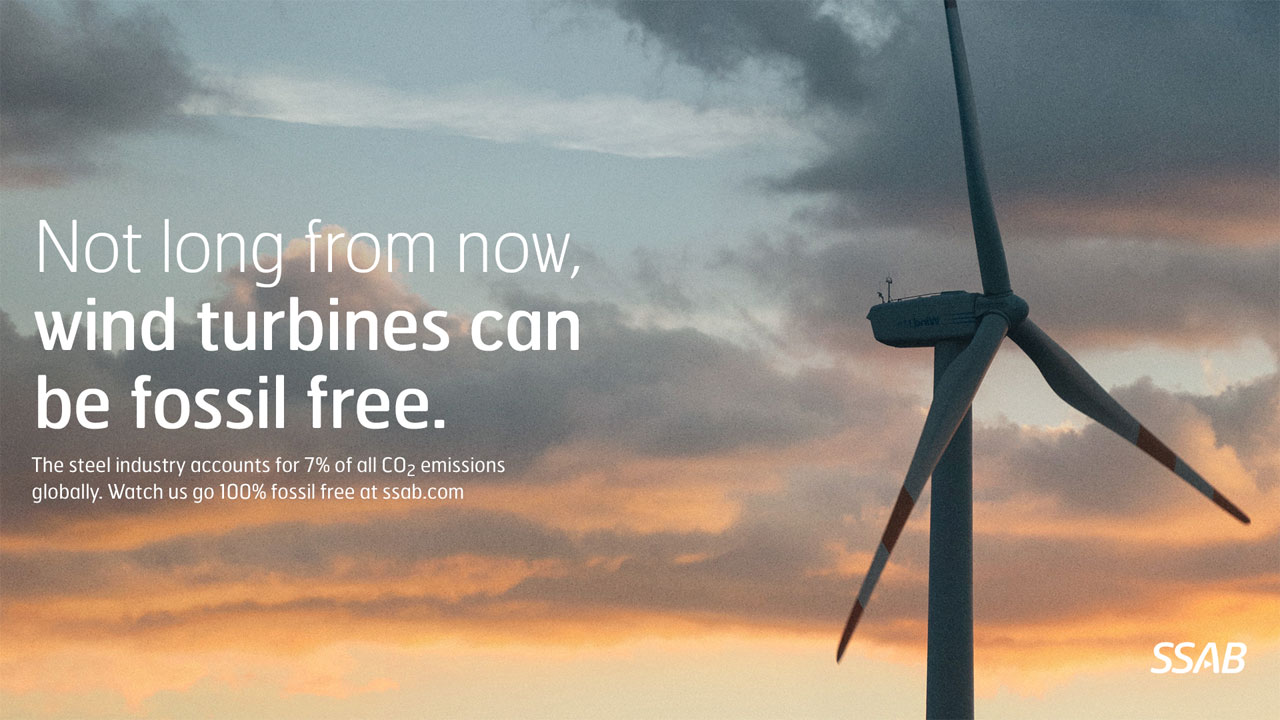 "We also want to inspire others to offer fossil-free solutions. The campaign aims to start conversations, not just about steel, but the full carbon footprint of end-user products and services", says Fredrik.
On SSAB.com/fossilfree you can find films and articles to give more facts and knowledge to the visitor.

The campaign is created together with the advertising agency Forsman & Bodenfors.