Articles
Cd'A Metals: Keeping up to date with products and innovations
November 21, 2017 14:37 CET 6 min read
Cd'A Metals has delivered metals to customers since the Idaho Gold Rush in the 1880s. Even though the world and the materials have changed, the goal is to always deliver the best service, the highest quality and to stay on top of innovations.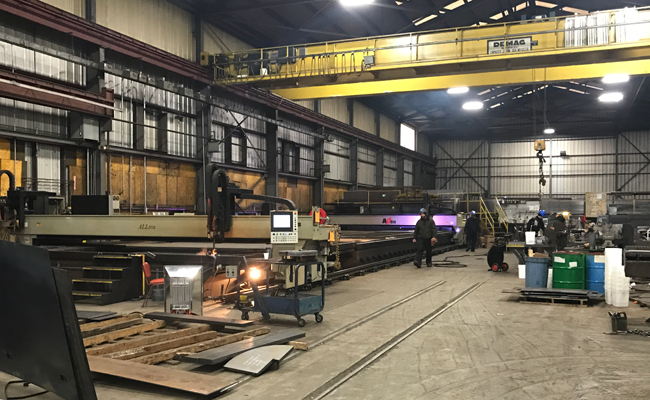 Cd'A Metals is a full-service metal forming and supply company offering delivery services to the northwestern US. Ever since the Idaho Gold Rush in the 1880s, Cd'A Metals has strived to provide and ship the right material at the right time to the customer.

David Coulson, territory manager and wear parts director, is proud of the high level of service they can offer. "It doesn't matter what the order is – Hardox dump bodies or aluminum jet boats and most everything in between – we are able to ship material kits in less than a week, in some cases the next day, to around a 400-mile radius."

Being a Hardox Wearparts Center is very important to the business. "It means customers know that Cd'A Metals is selling the best steel in the world with the best technical support."

Cd'A Metals has been working with SSAB since 1998 and Coulson says he appreciates the relationship. "I hope that we will continue working with SSAB for a very long time. We still have a lot to learn from the company's expertise." The main challenge for the industry today is the volatility of the steel market, and in the future Coulson believes that the steel will become lighter, stronger and more sustainable. "For us, working with SSAB is crucial to staying on top of the newest steels and innovations in manufacturing steel products. SSAB's branded steels provide the most up-to-date products in the world. The company's technical group brings steel to a whole new level."

Cd'A Metals' main capabilities
• Wear plate
• High-strength plate
• Armor Plate
• High-strength tube
• Full line of mild steel products
• Full line of aluminum sheet and extrusions
• Stainless steel sheet and bars
• True hole bevel head plasmas on a 20' x 75' table
• Five press brakes up to 34' and 750 tons
• Three plate lasers
• Tube laser
• Multiple high speed cut-off saws
• Demag Crane distributor

www.cdametals.com

By Anne Margrethe Mannerfelt
Photo: Cd'A Metals

This article has been published on SSAB World magazine's issue 1/2017.