Articles
SPG Steiner: Time and quality are of the essence
October 30, 2017 8:48 CET 6 min read
When operating in the petroleum, gas and petrochemical industries, factors such as quality, reliability and timely deliveries are non-negotiable. This is why German engineering group SPG Steiner has chosen SSAB as its supplier of prefabricated steel plates.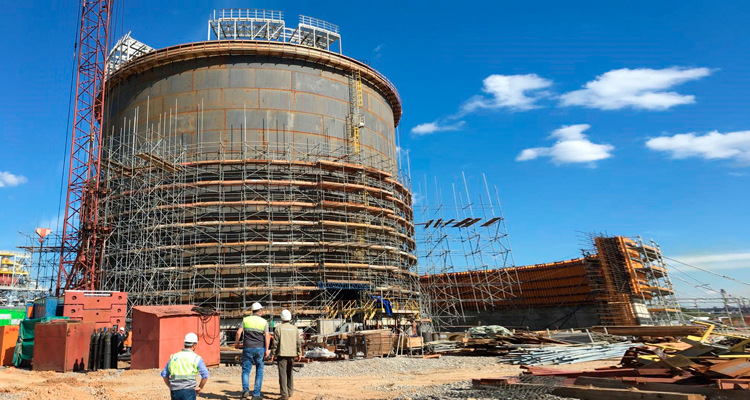 The Steiner Group consists of various subsidiaries, all of which involved in the petroleum and petrochemical industries. While Steiner Engineering engineers plants, business units Premtechik and Gastec supply the state-of-the-art technologies and equipment that plants require.
SPG Steiner has been using SSAB's prefabricated steel plates since 2007. The plates are primarily utilized for low temperature and cryogenic storage tanks manufactured by SPG Steiner's adapt business unit.
Steiner Group Vice President Philippe Steiner explains that complex turnkey projects, such as those undertaken by adapt, typically require several thousands of tons of steel.
"By purchasing SSAB's prefabricated steel plates, we're able to optimize material consumption, while improving time schedules and ensuring an extremely high level of quality," he explains.
Steiner adds that as competition in the petroleum and petrochemical industries continues to increase, he and his colleagues are constantly looking for innovative ways to execute projects and deliver value to customers. He says that SSAB helps to strengthen SPG Steiner's competiveness on the international steel market with its extensive know-how and high-quality products.
"Our customers are involved in complex projects in challenging environments. Time and quality is always of the essence, regardless of whether the project is in Europe, Russia, the Middle East or Africa. Thanks to the innovative approach of SSAB and the proactive support we receive as regards production, prefabrication and shipments, we're able to improve quality and save valuable time on site," he says.
About SPG Steiner
German engineering group SPG Steiner is an independent EPC (Engineering, Procurement Construction) company specializing in the petroleum and petrochemical industries. Through its various business units, SPG Steiner engineers the petroleum and petro-chemical plants, and also supplies complex solutions and equipment for installation at the plants.
www.spg-steiner.com
3 reasons why SPG Steiner uses prefabricated steel from SSAB
• Prefabricated steel plates save time and money on the construction site
• Quicker deliveries enabled due to removal of unnecessary logistics steps
• Use of prefabricated plates optimizes material consumption
By Isabelle Kliger
Photo: SPG Steiner