Customer case
1.5 times stronger, 5% less weight for Fecon land-clearing equipment in Strenx® performance steel
August 18, 2021 6 min read

Case details
Industry
Agriculture, forestry and fishing
Brand program
My Inner Strenx®
U.S. land-clearing equipment company Fecon harvests healthy market share gains after filling a gap in the forestry industry for a nimble, lightweight tractor and mulching attachment combo. That leading innovation cleared the path for an expanded line of lighter equipment options. Now Fecon incorporates Strenx® performance steel into all of its new product designs for improved reliability, efficiency and return on investment for end users.
Clearing land isn't as easy as it may sound. Many people might imagine large rolling saws simply ripping through the forest. But in most cases, the process demands a much more delicate approach. Reducing the equipment's weight plays a vital role in overcoming potential hazards on the job.
"There are risks to the site and the operator if a tractor is too heavy," explains Michael Essen, Fecon's carrier engineering manager. "For example, in the case of a tree shear or grapple bucket, cut material is often lifted overhead, increasing the challenge to remain upright in muddy conditions. Or during the winter thaw, when the ground becomes softer, hidden natural springs can surface. A heavier piece of equipment causes excessive ground pressure, which can lead to potential sinking – so weight is a critical factor."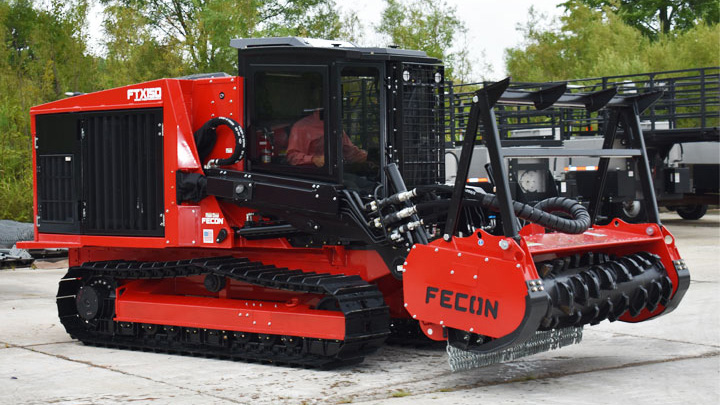 The Fecon FTX150 tractor mulching combo featuring Strenx® performance steel.
Case details
Industry
Agriculture, forestry and fishing
Brand program
My Inner Strenx®