Customer case
Concrete truck mixer lasts longer and loads more with Hardox® wear steel
October 12, 2021 6 min read

Case details
Industry
Trailers and body builders
Brand program
Hardox® In My Body
Hardox® wear plate makes Stetter's concrete truck mixers go round and round, day after day and year after year. Find out how the company got a thinner mixer drum wall and could transport more concrete.
Stetter puts its concrete truck mixer drums on a constant diet
German company Stetter has been manufacturing concrete truck mixers for more than 60 years. It turned to lightweight construction as early as the 1980s, enabling it to trim its mixer body by 600 kg (1,323 lbs.) with Hardox® wear sheet and thereby offer users higher payloads. The strategy has obviously been successful. Stetter is a European market leader in in-transit concrete mixers, and also exports the mixers worldwide.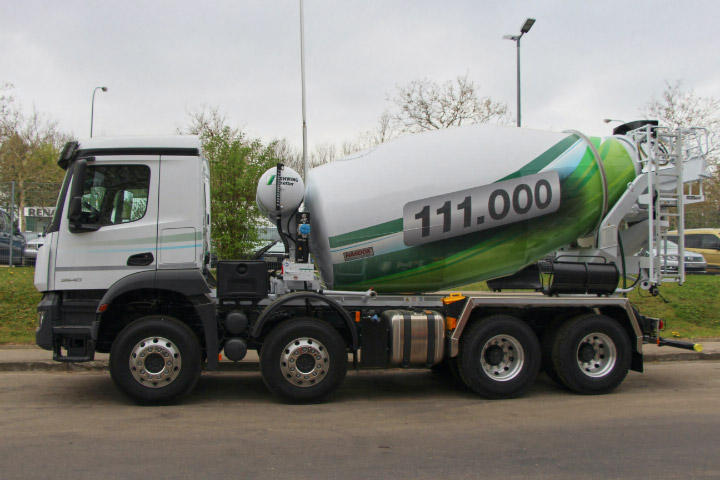 Case details
Industry
Trailers and body builders
Brand program
Hardox® In My Body