Customer case
Kempf builds dump trailers – and progress – with Hardox® 500 Tuf
December 21, 2021 6 min read

Case details
Industry
Trailers and body builders
When German trailer body builder Kempf wanted to build dump trailers that would last longer, delight customers and help the company grow, it switched to a higher grade of Hardox® steel – Hardox® 500 Tuf. The results? Less wear, higher payload and enhanced performance.
Fahrzeugbau Kempf GmbH builds a huge number of customized commercial vehicles, including dump trucks and dump trailers, tipper bodies, tipper semitrailers, container exchange systems, hooklift trucks, flatbed trucks, walking floor trailers and more.
"In recent decades, we have achieved rapid growth," says Daniel Dressler, Managing Director of Kempf. "We favor lightweight design and individual solutions in everything we do. We always make sure the customers' quality and performance requirements are met when we build dump trailer bodies as well as all trailer components. The steel we use comes from SSAB, which has been our partner for decades."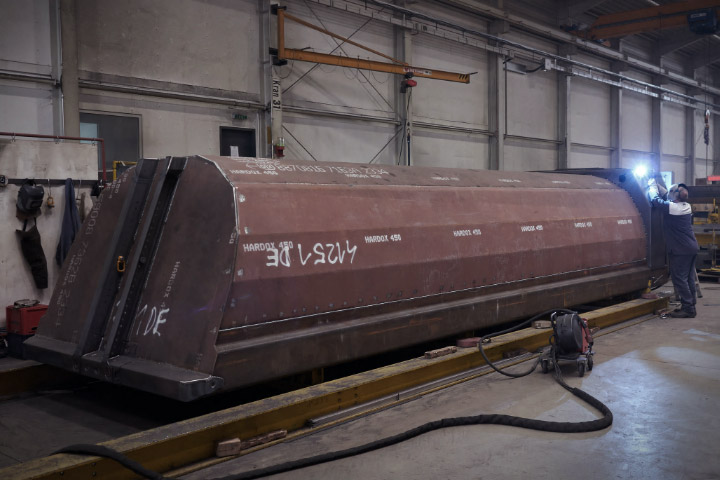 The rear tippers are almost exclusively manufactured to customer specifications.
Case details
Industry
Trailers and body builders