Articles
The hard and tough facts about the steel in your recycling equipment Hardox® wear plate: The hard core in recycling equipment
March 16, 2018 11:00 CET 6 min read
Recycling creates some of the toughest operating environments for equipment and machinery components. On any given day, machines might grapple with extreme loads, dust contamination, falling debris and temperature fluctuations. And lots of these workhorses are in sore need of that tender loving care called proper maintenance.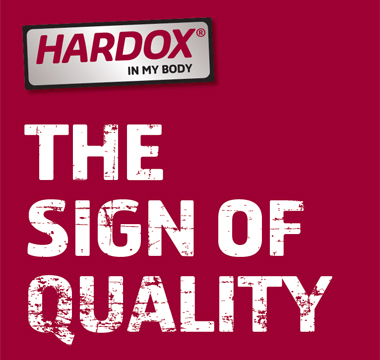 Recycling and recovery companies themselves are taking the punch, too. Squeezed profit margins, worker safety concerns, tougher environmental regulations, and growing amounts of scrap and waste all create a full load of challenges.
Doing away with waste isn't just about handling the waste that equipment eats up every day – it's also about wasted time and money due to equipment downtime. Many recycling and recovery professionals are finding that one source of waste they can control is the quality of the equipment they operate. In an industry where productivity is critical, the steel raw materials used to manufacture the equipment warrant a closer look. In fact, the properties of the steel, combined with the selection of the right steel type based on the application or process, can literally make or break the equipment.
This article looks at Hardox®, the "hard and tough wear plate" from steel producer SSAB, acknowledged as the leading wear- and abrasion-resistant steel in the construction, demolition and recycling industries.
What are steel hardness and toughness?
Hardox® steel comes in a wide range of grades, widths and thicknesses. But regardless of grade or thickness, the right balance between hardness, toughness and workability is crucial for enabling the optimal design of equipment and attachments and for achieving high performance in aggressive environments.
Hardness and toughness aren't just marketing buzzwords; they're mechanical engineering terms that describe material properties. Here are some important definitions.
Hardness: The steel's resistance to penetration and permanent deformation (in the form of indentation, scratching, abrasion, cutting, etc.) when friction is applied to its surface. The harder the steel, the less the penetration. Benefit: Edges of abrasive material have difficulty cutting into a hard surface, so wear is minimized.
Through hardening: A heat treatment in which the steel is exposed to high-temperature heating followed by controlled cooling. This improves the hardness not just of the outer layer but of the core of the steel. Benefit: All-through hardness results in better performance than surface hardness only.
Toughness: The steel's ability to absorb energy and resist breaking. It requires both strength and ductility so that it can deform under physical stress instead of fracturing. Benefit: A tough material yields, so it can resist cracks if subjected to plastic deformation.
A harder look at Hardox® steel in recycling equipment
With a unique combination of through-hardness and toughness, Hardox® steel possesses structural properties that differentiate it from traditional abrasion-resistant steel, which is prone to cracking and wear and requires frequent replacement. Normally, as hardness increases, the steel's formability and weldability decrease. But the toughness of Hardox® wear plate means that it can be used as a structural steel, so fabricators can bend, form and weld it without its losing its properties. Together with its high yield strength, this enables smarter designs that use less steel material while maintaining the product's strength and enhancing its performance.
At the Australian recycling equipment company Pacific Shredder, they use Hardox® steel to manufacture shredders that can shred a car into scrap in seconds. The shredder is basically a 60-tonne drum made of 11 rotor disks, with 12 or 16 manganese hammers attached to it. The rotor rotates at 500 rpm, and the hammers smash the cars against a series of anvils, breaker bars and grids. The inside is armored with wear plates that stop the flying metal from eroding the entire structure.
Hardox® wear plate helps maximize uptime, and reduce maintenance and long-term operating costs for the company. For them, a breakdown doesn't just mean loss of productivity; it means bringing in a 200-tonne crane to lift their rotor out and repair it. So, durability is everything. And because of the nature of the business, one of the only ways to boost the bottom line is by improving the life of the shredder. "The extra thickness and extra toughness give our shredders much longer life," says owner Joe Beentjes. "Our wear plates and rotor disks keep on going when others have turned into scrap themselves."
SSAB has a thick plate program that offers Hardox® wear plate in thicknesses up to 160 mm (6.25") and strengths of 350-600 HBW. Thick dimensions are in high demand from industries like yellow goods and construction machinery, mining and recycling – wherever you find large wear components like crushers, mills, buckets and railway applications. And a clean, low-alloy steel like Hardox® is key for obtaining excellent workshop properties, a flat hardness curve and high toughness.
Hardox® in My Body brings higher value to equipment
Many manufacturers proudly display a Hardox® in My Body logo on their equipment, machinery or attachments as proof that they are certified members of SSAB's Hardox® in My Body program. This logo verifies that the product was manufactured using Hardox® wear plate and not an imitation. It means that the truck bodies, buckets, containers, demolition and recycling equipment, or other applications have passed strict quality inspections and are approved by SSAB in terms of welding, design and manufacturing process.
MB Crusher, who produces some of the world's best-selling crusher buckets for recycling and demolition, is one of the program's more than 400 worldwide members. All its crusher buckets are made from Hardox® wear plate. Another member, Genesis Attachments, makes the largest cutting shears in the world for scrap processing and demolition. The shears on their monster 420-tonne demolition machine can cut through steel beams 2 meters high and 85 millimeters thick, yet the truck's operators say that it still drives smoothly.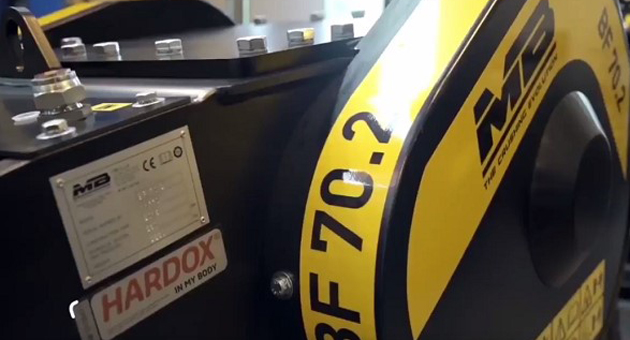 MB Crusher is the world leader of demolition and recycling and a member of Hardox In My Body. Thanks to utilizing the benefits of Hardox wear plate, the long-term collaborations with SSAB and more than 60 years of passion and hard work, MB makes the best selling crusher bucket in the world with over 90% market share.
Like many other manufacturers, these companies collaborate with the steel producer on innovative designs that will improve both the performance and the used-equipment value of their products.
Here's how the program works. Customers apply to SSAB for membership. Next, SSAB's wear and structural technology experts analyze the welding quality, production process and design of the product. When a product is approved, it then receives a sign and a unique ID that allows traceability back to the production source, right down to the individual steel wear plate used to manufacture the product.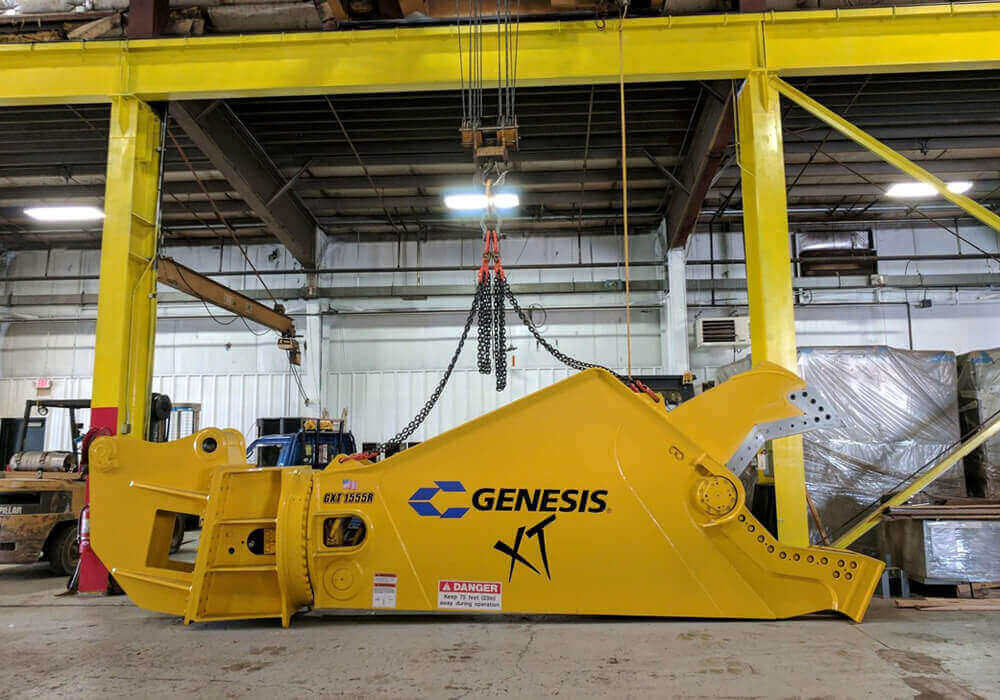 Genesis attachment is a member of Hardox In My Body and makes the largest shear in the world made in Hardox wear plate. It can cut through steel that is up to 2 meters in height and 95 mm in thickness.
Company information: www.ssab.com
Hardox in My Body inquiries: [email protected]
Hardox in My Body website: www.hardoxinmybody.com
SSAB is a Nordic and US-based steel company. SSAB offers value-added products and services developed in close cooperation with its customers to create a stronger, lighter and more sustainable world. SSAB has employees in over 50 countries. SSAB has production facilities in Sweden, Finland and the US. SSAB is listed on Nasdaq Stockholm and has a secondary listing on Nasdaq Helsinki. www.ssab.com.
Join Hardox® wear plate on social media: Facebook, Instagram, LinkedIn and YouTube.
Top 3 reasons to use Hardox in recycling equipment:
1. Safer thanks to its crack resistance. Tougher steel helps you to avoid the risk of unpleasant sudden breakage.
2. Lighter because you need less steel to build the equipment.
3. Longer lifetime thanks to high quality and consistent properties.