Customer case
Armor Lite Trailers adds service life for half-round dump trailers with an easy upgrade to Hardox® 500 Tuf
February 03, 2021 6 min read

Case details
Company
Armor Lite Trailers
Industry
Trailers and body builders
Brand program
Hardox® In My Body
Find out how dump trailers from Armor Lite stay in better shape with Hardox® 500 Tuf, offering more value for money and higher performance in harsh conditions.
How to make a high-performing dump trailer
Armor Lite is a Missouri based semi-trailer manufacturer with a home market covering the Midwest and Texas. The company was started in 2012 by Wesley Graviett, Tom Seyer and Jim Pharris. They all have extensive industry knowledge from the trailer industry and set high goals for the business: making the industry's best trailers and to always exceed the customer's expectations.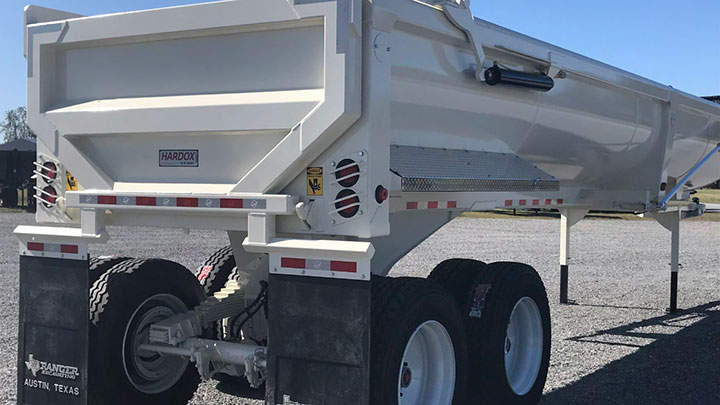 Armor Lite makes its half-round dump trailers in the new Hardox® 500 Tuf material.
Case details
Company
Armor Lite Trailers
Industry
Trailers and body builders
Brand program
Hardox® In My Body