Customer case
Cotech's commitment to innovation unearths buckets of creativity using Hardox® wear plate
October 14, 2021 6 min read

Case details
Industry
Yellow goods and construction
Brand program
Hardox® In My Body
When excavator operators complained about interrupting their work to change out attachments, Canadian-based Cotech/X-Metal went to work on a solution with four new category designs
For anyone working in excavation, time is money. The idea of a quick-coupler attachment line is attractive to operators, and the concept immediately saves money by reducing the number of machines required on site to finish the job.
Project managers need only arrange for one excavator and a menu of quick-change attachments for digging, material handling and gripping.
Users can also oscillate between hydraulic and manual controls for ultimate power switching – no matter the equipment brand. Plus, when it's time to dig under a building or prepare for a French drain, the reversible bucket easily turns to tackle these types of trenches.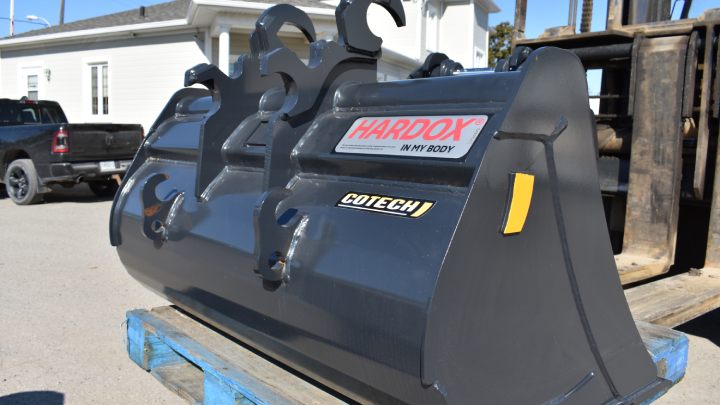 Cotech features four category designs using Hardox® wear plate to make light, tough and versatile buckets.
Case details
Industry
Yellow goods and construction
Brand program
Hardox® In My Body